We all need self-care rituals to support our physical and mental wellbeing. Discover the best herbal teas for self-care. 
— 
In our busy, hyper-connected world, it is no surprise that many of us struggle to slow down, rest, and relax. But being on the go all the time leaves us at risk of stress, burnout, anxiety, and depression. 
When we are too busy to take care of ourselves, both our physical and mental health deteriorate. But developing daily self-care rituals helps protect our health, our relationships, and our sense of purpose and vitality. 
There are many ways to take care of yourself. Some people enjoy meditation, journaling, or yoga. Others prioritise time in nature, connecting with friends and family, or a long bath. 
Any activity that supports our physical and mental wellbeing can be considered self-care. These everyday rituals are the ones that encourage us to rest and relax, embrace joyful movement, and nourish our bodies with a healthy, balanced diet. 
Even the smallest actions can make an enormous difference. Self-care is less about holidays and spa trips and more about the little things we work into our days to help us feel better. 
For us, one of the most important self-care rituals involves embracing the power of herbs. These powerful plant allies can do so much to support our health and wellness. 
And we think those benefits are magnified when we enjoy herbs in a nourishing cup of herbal tea. The very act of making a cup of soothing tea can be a self-care ritual in itself, inviting us to slow down and connect to the present moment. 
Of course, what's in your cup can matter too. So, here's our guide to the best herbal teas for self-care. 
Best for… Avoiding Stress and Burnout
If life is getting on top of you, the best herbs are those that promote rest and relaxation. Many herbs show potential for alleviating anxiety and stress – look out for options like chamomile, passionflower, lemon balm, and hawthorn berry. 
Our pick of the bunch for beating stress and burnout is NutraRelax, a herbal blend designed to promote calm and a good night's sleep.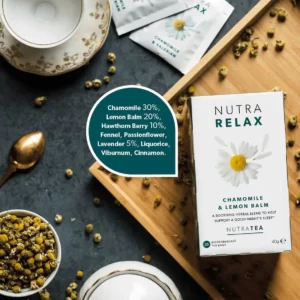 Best for… Prioritising Sleep
Let's face it, very few of us get the rest we so desperately need. While we know we should be moving our bodies and eating healthily, sleep often falls down the priority list, despite the many benefits it has for our health. 
One of the main principles of self-care is ensuring that your physical needs are met. Since sleep plays such a major role here, one of our favourite teas for self-care is a blend of Chamomile & Valerian – two herbs that help us sleep better.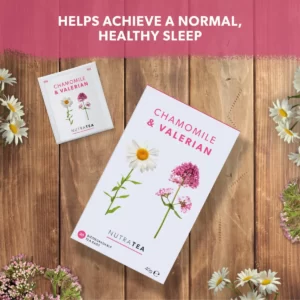 Best for… A Sluggish Immune System
There's nothing like the impact of getting ill to throw you off your self-care game. Colds and coughs can leave us feeling tired and low, making it even harder to find the energy to take care of ourselves properly. 
While nothing can help us avoid sickness altogether, a properly nourished body is much better equipped to fight off pathogens and recover from illness. We love herbal teas that give the immune system a helping hand – such as a blend of Pine Needle & Rose Hip, which is packed full of vitamin C and other antioxidants.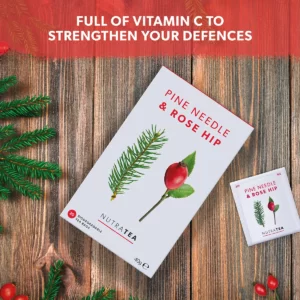 Best for…New Mothers
If anyone is in desperate need of self-care, it is mothers of young children. Pregnancy and birth take quite a toll on the body, and the rewarding work of raising small humans comes with its own set of challenges and drains on our physical and mental resources. 
NutraMother is our pick for new mothers. Combining calming chamomile with herbs like shatavari root, nettle, and raspberry leaf, it is designed to support postpartum recovery and encourage relaxation.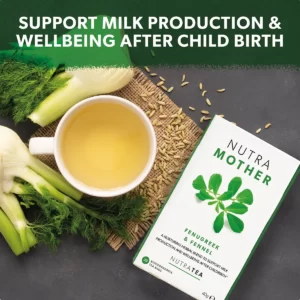 Best for… Not Having to Choose!
Of course, our self-care needs change from day to day and from season to season. But the good news is that you don't need to choose just one herbal tea to have in your cupboards. 
Our gift boxes are a great way to explore several herbal tea blends and discover your favourites. Whether your focus is on rest and relaxation, health and wellbeing, or living an active lifestyle, there's something for everyone in our collection.