Herbal teas have been used for thousands of years to keep our minds and bodies healthy. Discover the best herbal teas for health in our latest blog post.
—
When it comes to staying healthy, small regular habits can make the biggest difference. Running a marathon might be a great achievement, but it is your daily jog that keeps your cardiovascular system in shape.
Similarly, a holiday might be a welcome break from your day-to-day life, but it is regular self-care that will keep your stress levels down for the long term.
If you're determined to make your health and wellness a priority, these small tweaks to your lifestyle are the biggest gift you can give to yourself. Over time, those healthy habits combine to lower stress, improve your fitness, and help you feel happy in mind and body.
This holistic, preventative approach to health is the basis for many traditional forms of medicine. And it's how most herbalists work too. While some herbs can be used to treat specific conditions, there are also many herbs that can be incorporated into our daily lives to support our overall health.
Herbal tea is one of the easiest and most accessible ways to bring a wider variety of herbs into your life. Plus, many herbal tea blends are delicious and refreshing, which makes this a healthy habit that is as friendly to your tastebuds as it is to your wellbeing.
There are so many options out there that we couldn't do them all justice in one blog post. So, we've been strict with ourselves and made this beginner-friendly list of the best herbal teas for health.
The list is designed for people who want to support their overall wellness and incorporate more herbs into their lives. If you're looking for herbs to help with a specific health concern, please speak to your doctor first.
You can also use the filters on our site to find herbal tea blends designed to bring particular health benefits.
Otherwise, read on to discover some of the fantastic herbal teas that you can drink to support your physical and mental health.
1. Best Herbal Tea for Overall Health
Just as a healthy diet incorporates a wide range of different foods, drinking a range of different herbal teas throughout the day can increase the potential health benefits you access. Each herb has its own unique properties to bring to the table.
Having said that, if we had to pick just one tea to drink for our overall health, it would be green tea. Often described as a superfood, green tea is packed with antioxidants and has many benefits, including reducing anxiety, combatting inflammation, boosting our brain health, and supporting our immune systems.
These many benefits are why we use green tea in several of our herbal tea blends.
2. Best Herbal Teas for Digestion
Our digestive system is vital to our overall health. We need it to extract nutrients from our food and to remove toxins from our systems. And we all know how miserable it can be when our digestion plays up.
Some of the best herbs to support your digestive health include:
Ginger
Fennel
Peppermint
Liquorice
Dandelion root
Coriander
Artichoke
Milk thistle
We use many of these in our premium blend, NutraCleanse, which is designed to help your body eliminate toxins and maintain digestive health.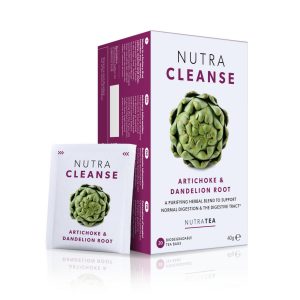 3. Best Herbal Teas for Sleep
It's impossible to overstate the importance of a good night's sleep. Getting the rest that we need helps our bodies repair, digest, and recharge. Sleep affects everything from our mental health to our hormone regulation.
Some herbs that can help you relax and unwind before bed include:
Chamomile
Passionflower
Lemon balm
Lavender
Hawthorn berry
Viburnum
NutraRelax is our own herbal tea blend designed to encourage rest and relaxation. It contains all these calming herbs, as well as others that help you to get a better night's rest.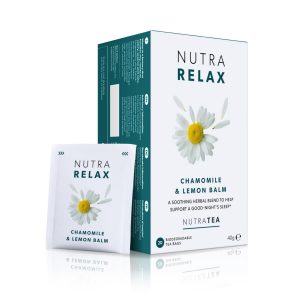 4. Best Herbal Teas for Immune Support
Your immune system works hard to protect you against germs and disease. Especially in the winter months, it can use a helping hand to ward off nasties and make sure you recover quickly when you do get sick.
Some great herbs to support your immune system and help you recover from coughs and colds are:
Elderberry
Thyme
Eucalyptus
Astragalus
Calendula
Mullein
We use these herbs to make NutraDefence, our premium blend aimed at supporting your immune system.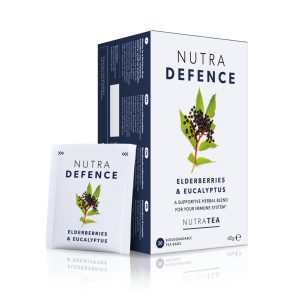 NB: You've probably heard that echinacea is also great for immune health. We agree, which is why we offer a blend of Elderberry & Echinacea as part of our flagship tea range. However, it's best not to take echinacea every day – just keep it to hand for when you feel the symptoms of a cold coming on.
5. Best Herbal Teas to Prevent Inflammation
There's growing evidence that chronic inflammation underlies many life-altering diseases, including heart disease, type 2 diabetes, depression, cancer, Alzheimer's, and rheumatoid arthritis.
Many herbs and spices are packed with antioxidants and have anti-inflammatory properties. Some good ones to try include:
Turmeric
Black pepper
Cinnamon
Rosehip
Green tea
Ginger
Liquorice
Our earthy Turmeric & Cinnamon flagship blend combines both these anti-inflammatory spices into one warming cup of herbal tea.